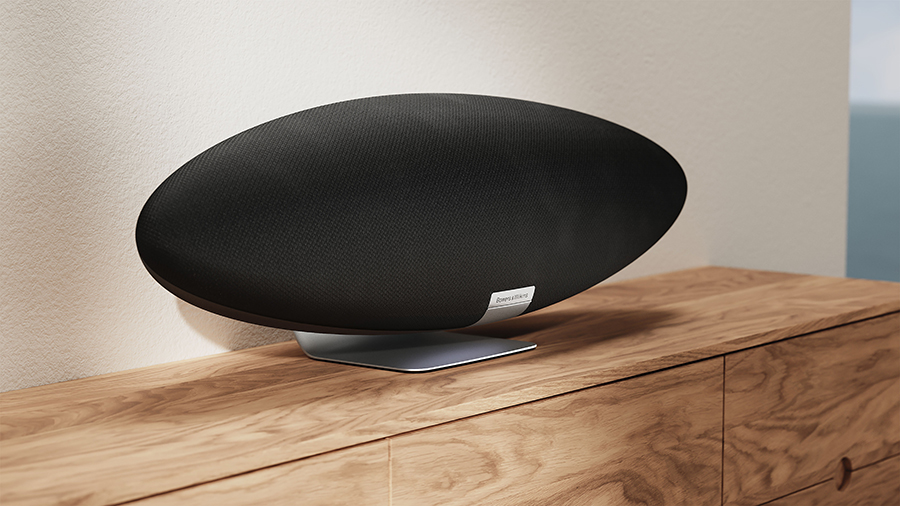 Bowers & Wilkins (B&W) continues to launch new products without missing a beat since they became part of Sound United a little over a year ago. And those products span the range from their revered high-end 800 Series Diamond models to now, a refresh of their Zeppelin speaker system that the company describes as "a complete stereo system in one component."
See more on the new Bowers & Wilkins Zeppelin
Zeppelin first flew into the scene back in 2007 as a combination iPod (remember them?) dock and speaker combination product. Your iPod never sounded better, but technology trends change and the new Zeppelin is "better sounding, better looking and smarter than ever," according to the company.
Although Zeppelin was probably named due to its Zeppelin-ish appearance, the company says that form follows function and the design is driven by the acoustic requirements. But speaking of looks, it is available in two distinct colors, one dark (midnight grey) and one light (pearl grey). New this year, the looks have been enhanced with a switchable, dimmable ambient lighting system that creates a kind of 'halo' effect on its pedestal.
One Mean High-Performing Machine
But don't let Zeppelin's pretty face fool you, this is one mean high-performing machine. The internal speaker configuration includes a complete left/right stereo speaker array with a central large subwoofer. There is plenty of power – 240 watts to be precise – to drive whatever music moves your soul to room-shaking sound levels.
As you would expect, B&W has applied their unquestioned manufacturing expertise to build an ultra-rigid enclosure "that is carefully sculpted to ensure the best possible acoustic performance." As well, the company known for trickle-down technology, also included their new Decoupled Double-Dome Tweeters first invented for their award-winning 600 Anniversary Series speakers. These drivers were mounted to the edge of the cabinet and isolated from vibration for a "wide, spacious and highly accurate sound."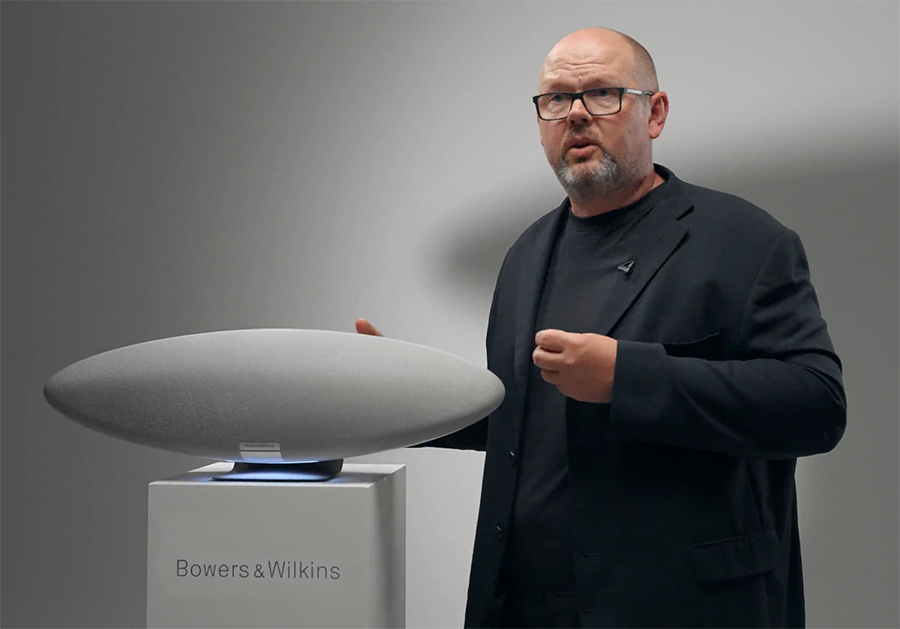 Lots of Tech Trickled Down from High-End Models
And in that same vein, B&W utilizes 90mm midrange drivers that use the company's proprietary Fixed Suspension Transducer (FSTTM) technology. This driver, by the way, is utilized in all of the company's premium floor-standing speakers, including the highly regarded 800 Series Diamond.
However, the 150mm subwoofer is new for this model. The speaker maker has mounted the subwoofer at the center of the cabinet which is designed to avoid any form of rocking motion in the cabinet, delivering a cleaner-sounding, more pure deep bass performance.
Zeppelin is Streaming into the Future
Instead of an iPod dock, B&W has stuffed a whole lot of streaming capability into the Zeppelin to match the preferences of today's consumers. The unit offers both AirPlay 2 and aptX Adaptive Bluetooth, making it accessible for both iOS and Android fans. It also has Spotify Connect built-in, for access to all of your favorite music.
You can also control your Zeppelin via the Bowers & Wilkins Music App, which gives users access to a host of streaming services including Deezer, Last.fm, Qobuz, Soundcloud, TIDAL and TuneIn. The company says it will continue to add services to the app over time.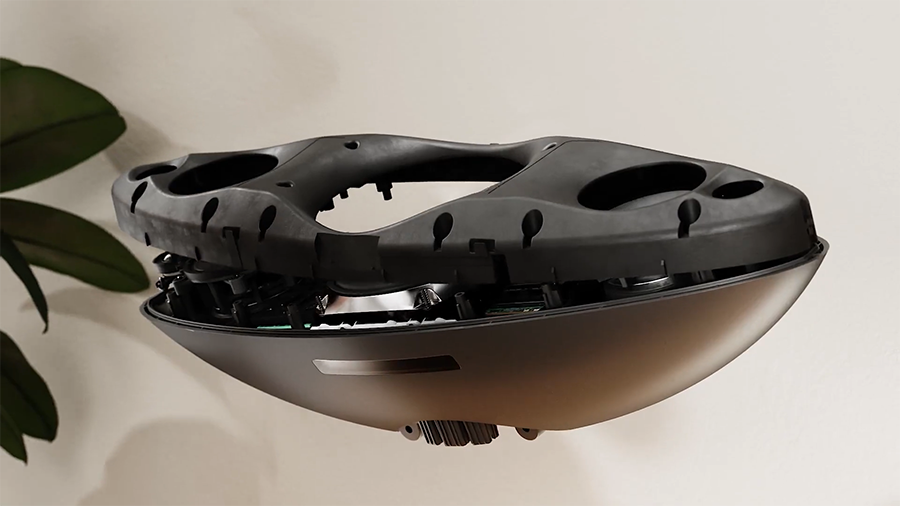 Built to be Upgradeable to Multi-Room Capability
Zeppelin also comes with Alexa built-in, so you can simply ask for the song you want to hear and the system will find it and play it. Note that neither Siri nor Google Assistant is included, but Alexa is the biggest player in the voice game anyway. There are also physical controls to operate the unit for those of a more analog mindset.
Interestingly, the Zeppelin has been built to be upgradable. The company says that its "brain" can be replaced and in 2022, they plan on introducing multi-room capability. Apparently, this will allow Zeppelin to play nice with other Zeppelins in your home…or, as the company notes, with their Formation line of wireless speakers.
Price and Availability
This new better, smarter, more connected streaming music system became available yesterday, October 13, 2021, in Midnight Grey or Pearl Grey for $799.00 MSRP.
Learn all about Bowers & Wilkins products at: bowersandwilkins.com.