Auro Technologies Launches Hardware Brand to Support all Advanced Surround Formats

The creator of one of the top three advanced immersive movie surround sound formats, Auro Technologies (Auro3D), is launching a new venture called StormAudio to market a high-end, high-performance line of processors and amplifiers that supports all of the advanced surround formats – including its competitors Dolby Atmos and DTS:X. The launch will officially kick off at this month's CEDIA16 show in Dallas, TX from September 15-September 17 in booth #6628.
See more on this StormAudio and its products…
StormAudio is definitely taking the high (end) road, launching three processors with 16- to 32-channels, and three power amplifiers with 8- to 16-channels of power. Prices range from $13,800-$23,000 for the processors, and from $6,900-$11,500 for the amplifiers.
Interestingly, StormAudio processors offer all three of the advanced surround formats including Dolby Atmos, DTS:X, and Auro3D. Given that the company is part of Auro3D, we are somewhat amused by this strategy – although it's sure to be popular with consumers who will avoid incompatibility issues with existing and acquired movie media.
Clarity AV to Handle the Launch
The launch is being handled in the U.S. by Clarity AV International, whose principal Mark Cichowski is acting as a sort of a national sales manager according to one source we spoke with. Cichowski is looking to build a national sales force of independent sales representative groups to sell the line in their respective territories.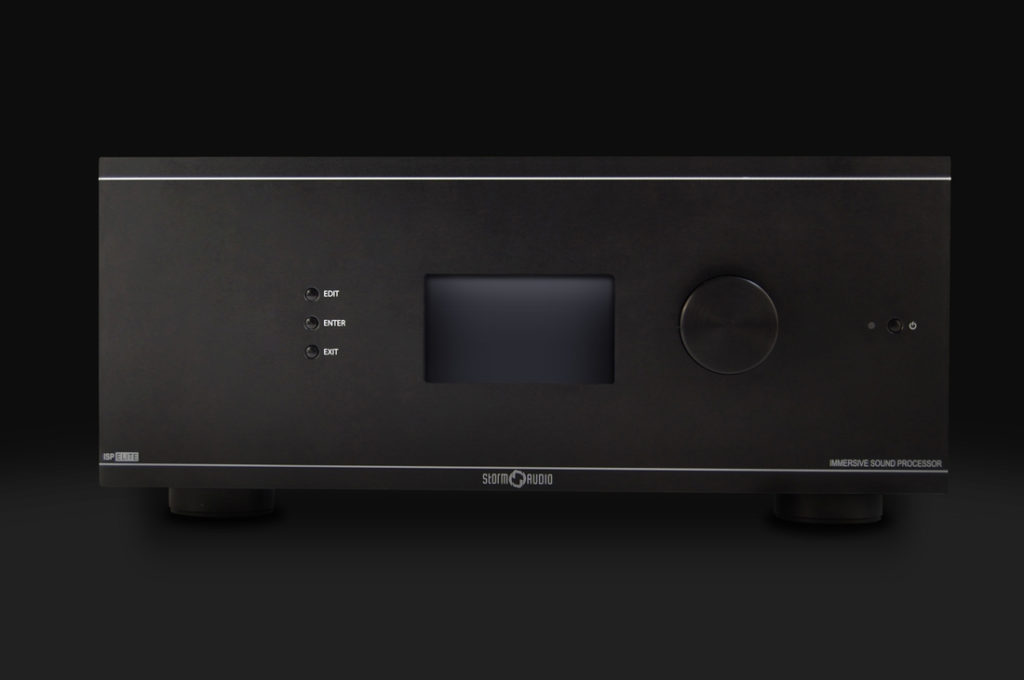 Overseeing the efforts of Clarity AV is Yves Trélohan, Senior Vice President, Home Entertainment and Luxury Audio Product Division, Auro Technologies. Also supporting the efforts in the U.S. is Tina Rijkers, MarCom Manager.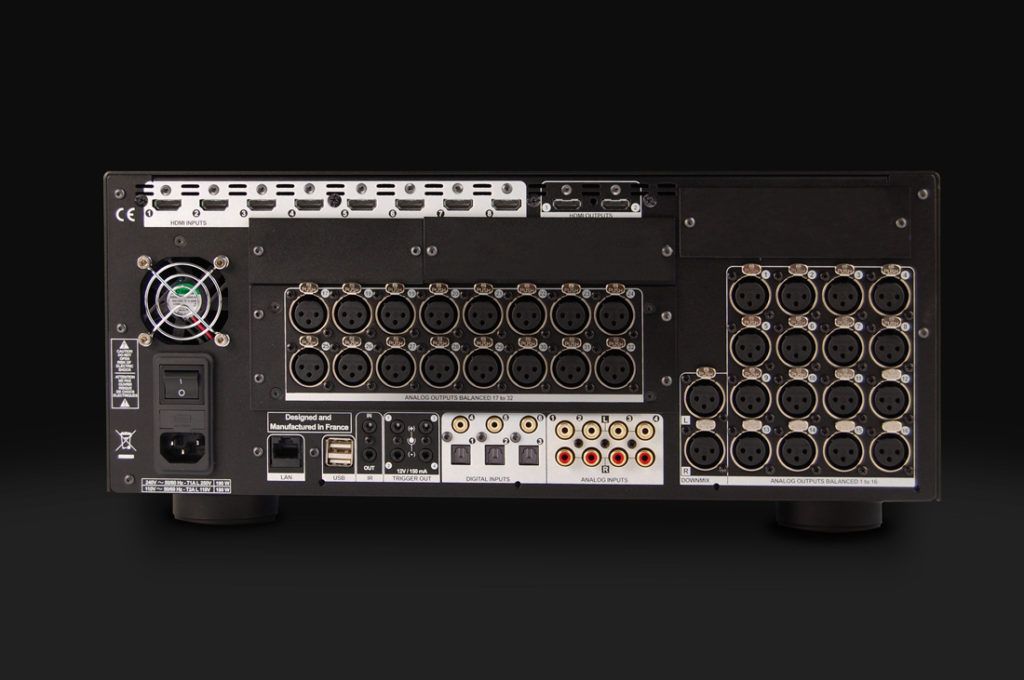 Processors Include Auro3D, Dolby Atmos & DTS:X
StormAudio surround processors are the ISP 3D,16Elite, ISP 3D.32Elite, and ISP 3D Elite Reference Edition. In addition to each offering Dolby Atmos, DTS:X, and Auro3D – these processors are said to also offer an intuitive user interface, scalable modular platform design, and remote-monitoring. They are priced at $13,800, $18,400, and $23,000 MSRP respectively.
The matching amplifier models are PA 8Master, PA 16Elite, and PA 8Elite. StormAudio amplifiers all feature heavy-duty power supplies, highly-efficient high-current amplifier design, an electronically controlled venting system, rack mounting, and remote monitoring. Prices are $6,900, $11,500, $9,200 MSRP.
All models are expected to be shipping by Thanksgiving 2016.
Calling All Reps
The announcement from the company encourages reps, distributors, and dealers to visit StormAudio in booth #6628 to learn more about the company and its products. Those interested in representing StormAudio should contact Mark Cichowski at (949) 472-4141 or by email at: markc@clarity-av.com.
Learn more about StormAudio and its products at: www.stormaudio.com.