See AudioControl's Latest Innovations at CES in Booth #2112, North Hall
AudioControl, a specialty designer and manufacturer of mobile and home electronic products, launched several new models in its mobile A/V line at CES 2016 – including innovative DSP matrix-processors and full-range amplifiers. Not only that, but the company is participating with Mobile Solutions to create a very cool Show Car that highlights AudioControl technologies and products.
See more on this impressive CES launch by AudioControl…
Already a respected brand in the mobile audio world, AudioControl intends to hit the accelerator at the 2016 CES with innovative new products, and an exciting marketing initiative centered around a new show car. The new electronics being launched at CES really show why the company is considered a "go-to" brand by many mobile A/V installers around the country.
Two new matrix-processors show the company's strength in both hardware and software design. The model DM-810 and DM-608 are based on a new DSP software platform and feature the company's "Smart-User" interface.
Getting 'Smart' About the Interface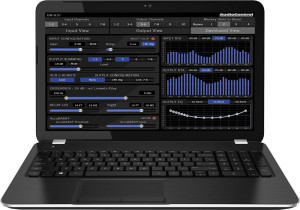 The Smart-User interface is based on AudioControl design engineer's experience and understanding of the issues that installers and users face in setting and using a mobile A/V system. Designed to simply the process, the company says that their Smart-User interface provides "the best installer real-time user experience." But Smart-User is not just a pretty face – it is a workhorse controlling multiple key functions that dictate system performance, including: 30-band EQ adjustment, parametric filters, signal time-alignment, input delay, phase correction, AudioControl's popular AccuBASS, GTO (Great Turn On), and more.
One more thing, AudioControl's new platform smartly provides for the opportunity to interface with the DSP settings either through a PC interface or via your favorite Android or iOS mobile device. In fact, you can even stream media – including lossless audio – via an optional AudioControl Bluetooth device.
Falling Into the Matrix
The DM-810 features eight high-level speaker inputs, six pre-amp level inputs, and two digital inputs. The 810 also offers ten pre-amp outputs.
Little brother DM-608 offers six high-level speaker inputs, six pre-amp level inputs, and two digital inputs. There are a total of eight pre-amp level outputs on the 608.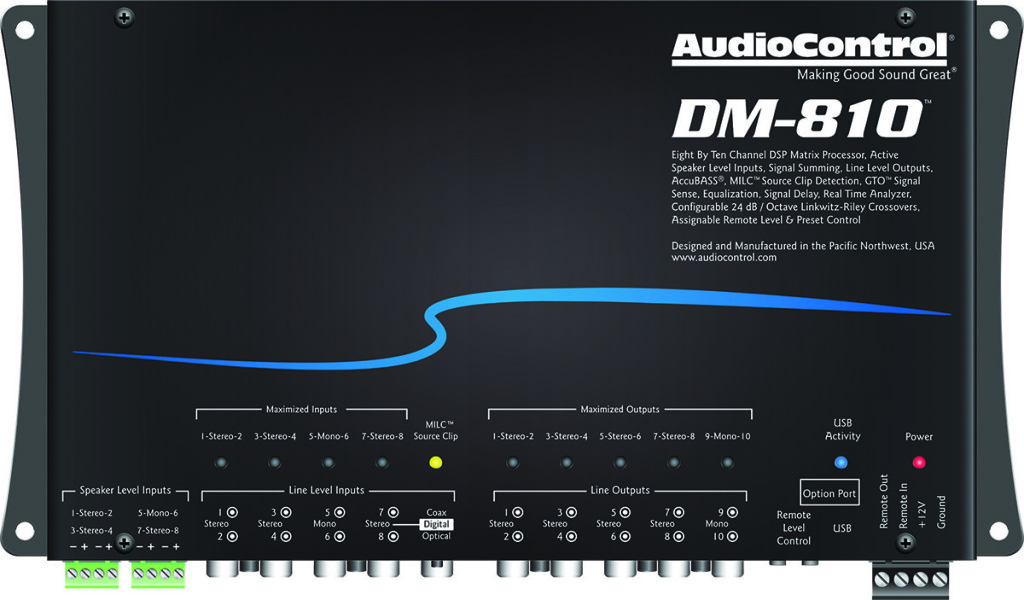 Amplifying the Situation
Two new amplifiers round out the product launch for AudioControl – the LC-4.800 and the D-4.800. These models both feature 4-channels and 200 watts RMS (2Ω) and six/eight high-level speaker inputs.
The LC-4.800 offers settings for AccuBASS bass management, GTO, Linkwitz-Riley crossover, and more. The D-4.800 utilizes the company's full DSP based Smart-User interface as described above.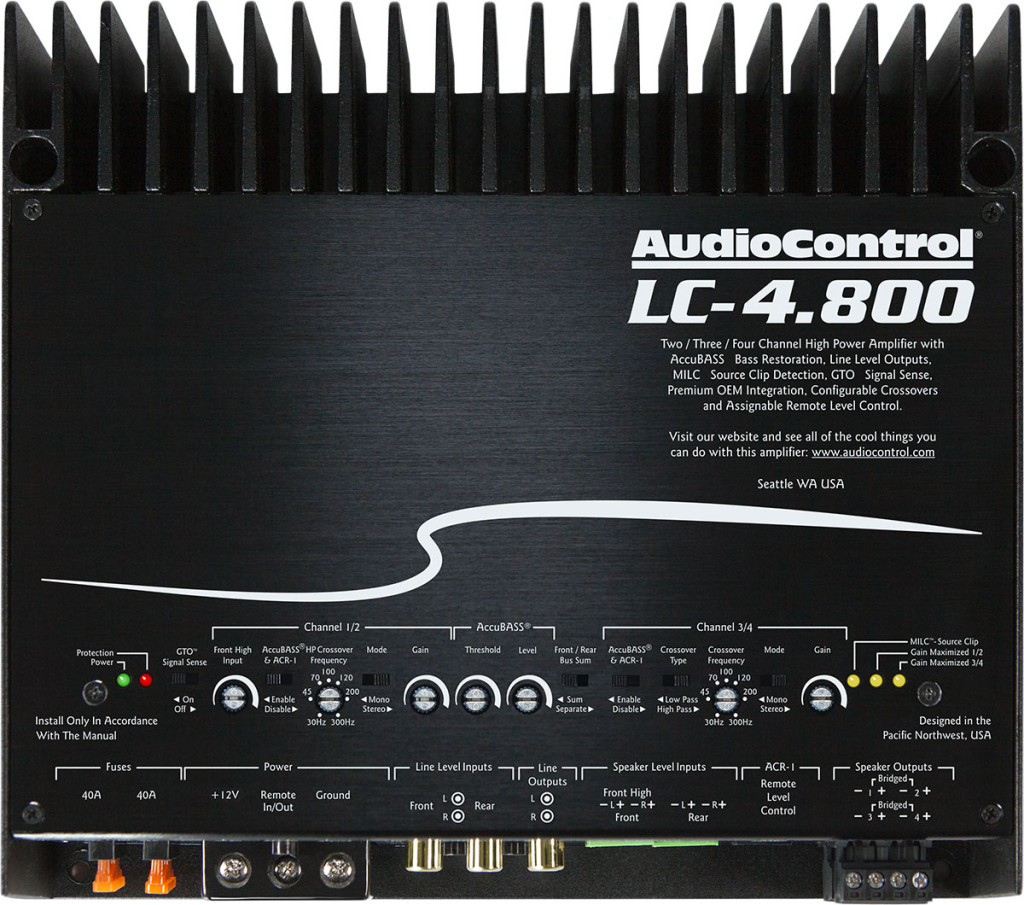 Perhaps best of all, these new models, like all AudioControl models, come with the company's excellent 5-year warranty. All of the models mentioned here are expected to be shipping to dealers early in 2016.
New Show Car is a Show Stopper
And at CES, AudioControl is also launching an all-new Show Car – a cool Limited Edition Fiat 500 GUCCI nonetheless – to showcase their technologies and products. This car was created in partnership with Bryan Schmitt and his team at Tempe, AZ-based Mobile Solutions, a technician training company and mobile installation products manufacturer.
This fun one-of-a-kind Show Car, itself a collaboration between Fiat and Gucci creative director Frida Giannini, will showcase some of AudioControl's hottest new products, including the LC-4.800, Epicenter 600 subwoofer amplifier, DQ-61 processor and more.
"Already we see 2016 as being one of the most exciting years in AudioControl's history," Chris Bennet, National Sales Manager of AudioControl, said in a prepared statement. "Our focus with these new products has been on creating solutions for our dealers and each product has something that sets it apart from anything else in the 12v[olt] market."
IF YOU ARE AT CES, stop by and see these interesting new models – and AudioControl's cool new Show Car in the North Hall, Booth #2112.
You can get more information on AudioControl at their all-new website: www.audiocontrol.com.