Specialty electronics manufacturer AudioControl and advanced digital room correction technology provider Dirac have teamed up to bring Dirac's latest Dirac Live Bass Control technology into AudioControl's line of high performance AV receivers, preamp/processors, and amplifiers. The perfect marriage of technology and application, this partnership will help spread Dirac's technology throughout the custom integration community where AudioControl has a strong and supportive network of dealers.
See more on the AudioControl & Dirac partnership…

Of course, long time Strata-gee readers are very familiar with AudioControl, as this growing and innovative company has attracted our attention for years. I am not surprised that the company is an early supporter of this technology from Dirac as they tend to be an early adopter of any technology that advances the state-of-the-art for their customers.
I first wrote about Dirac back in 2016 in a cover story I authored for Residential Systems called The Perfect Room. The story was about how important room acoustics are in any system design, yet too few integrators pay enough attention to the sound of the space. Dirac is a technology that helps integrators better and more easily tune the system for the room…greatly enhancing client satisfaction.
Getting Control of the Beast…Bass
Some time back, Dirac launched their Live Bass Control technology which focuses on more accurately tuning in the important lower frequencies…a frequent trouble area in system-to-room coupling. Dirac Live Bass Control incorporates machine learning and artificial intelligence to allow the system to deliver accurate, consistent bass throughout a room.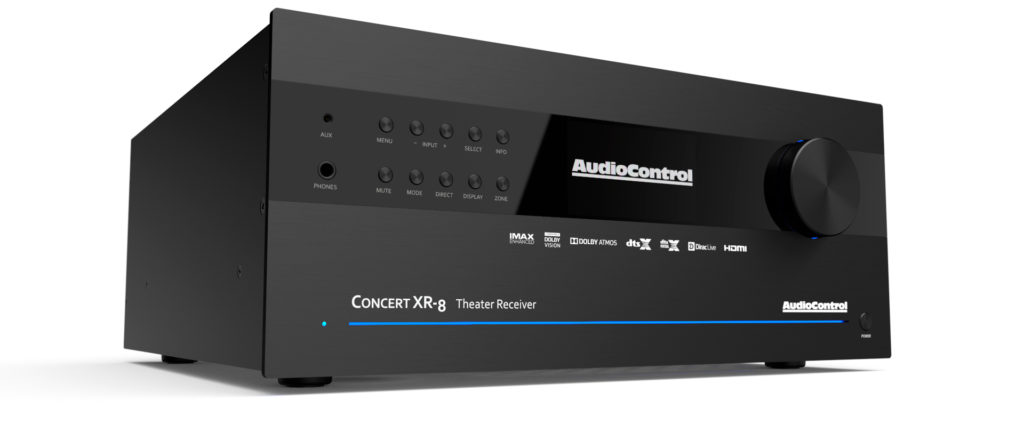 Bass performance suffers when the sound waves from speakers and subwoofers start to bounce around a room. Dirac Live Bass Control dynamically measures and phase-corrects speakers and subwoofers across all frequencies in order to produce superior bass clarity and enhanced bass tone evenness throughout a room."

Niklas Thorin, Dirac Head of Business Development, Home & Professional Audio
Select AudioControl A/V Receivers and Preamp/Processors Feature Dirac Live Bass Control
AudioControl's latest cinema receivers, including the Concert XR-8 & XR-6 come standard with Dirac Live Bass Control technology included. So too does AudioControl's popular preamp/processors, including the Maestro X7 & X9 models.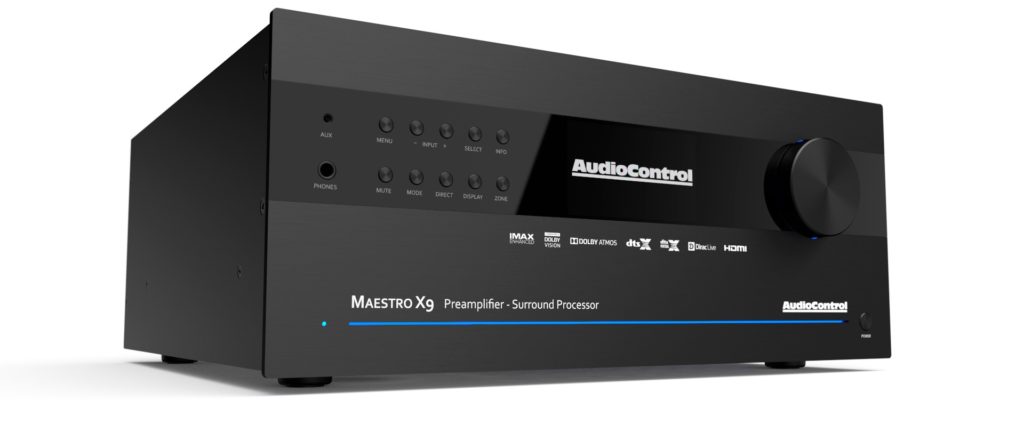 As a leading supplier of best-in-class home cinema receivers, processors and amplifiers to A/V specialists, we are excited to feature Dirac Live Bass Control as standard across our new Maestro X-Series processor platform and the majority of our XR Series receivers. Dirac's new bass control technology will enable AudioControl to provide the very best cinematic experience y intelligently optimizing the subwoofers and speakers to the characteristics of each room. Including Dirac Live Bass Control as standard on the majority of our processors and receivers is another example of AudioControl's commitment to providing the very best entertainment solutions for our discerning customers.

Alex Camara, CEO of AudioControl
Learn more about Dirac Live Bass Control technology by visiting: live.dirac.com.
See AudioControl's full line of products, including the Concert XR receivers and the Maestro X-Series preamp/processors at: www.audiocontrol.com.