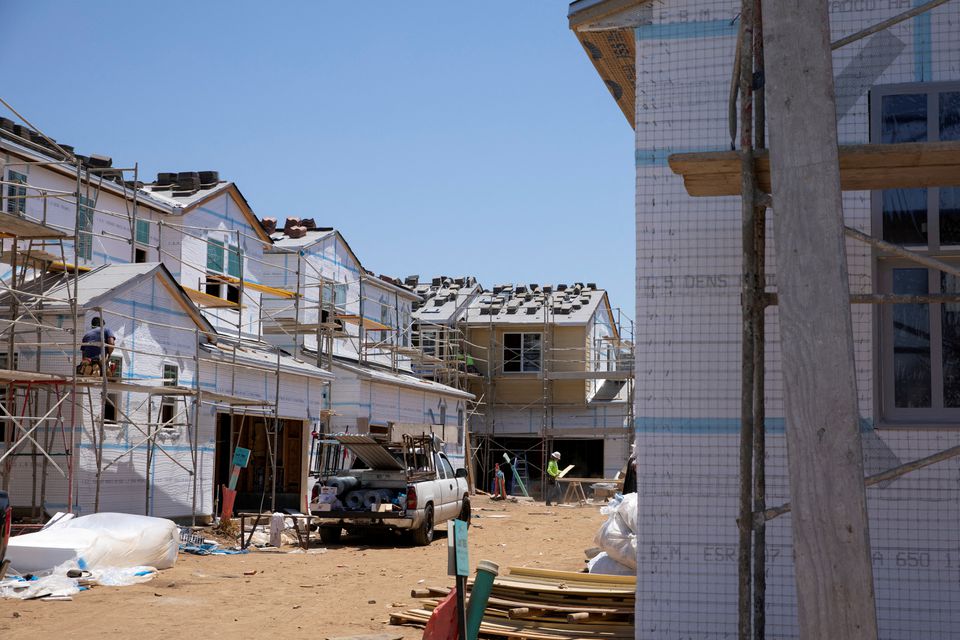 In yet another sign of a slowing economy, April residential housing construction starts declined for the second straight month in a row. At the same time, the Housing Market Index, a key gauge of homebuilder confidence, collapsed in May.
See what's going on in with housing starts & builders
The U.S. Census Bureau and the U.S. Department of Housing and Urban Development jointly released the lastest residential construction data and it showed the decline continued for the second straight month in a row. Overall starts came in at a seasonally adjusted annual rate of 1,724,000 units, or 0.2% below the revised March rate of 1,728,000, but still 14.6% above the rate of 1,505,000 in April 2021.
However, in the case of single-family housing starts, a metric more meaningful for the custom integration industry, housing starts dropped to 1,100,000 units or a more meaningful 7.3% below the revised rate in March of 1,187,000. April single-family starts were just 3.7% over the rate of 1,061,000 units in April 2021.
The All-Important Single-Family Starts Reading Declined Even More Steeply
Like the overall figure, single-family starts declined for the second straight month in a row. Of the major regions in the report, all except the West had declines in single-family construction. And even the West only eked out a 1.4% increase.
The new home market is being buffeted by rapidly declining affordability, as home prices remain high thanks to soaring materials costs, and rising mortgage rates make monthly payments more difficult – especially for new buyers. According to a report by Reuters, a 30-year fixed rate mortgage is at 5.30% the week of May 12th. This is the highest mortgage rates have been since 2009.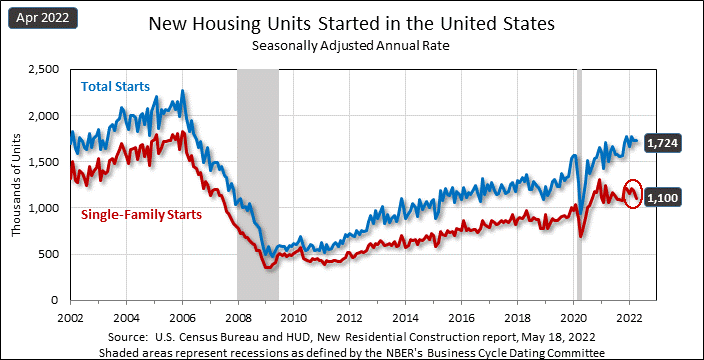 Single-Family Permits Issued at Lowest Level in 6 Months
Perhaps for these reasons, permits issued, a leading indicator for future homebuilding, have declined as well, coming in at a rate of 1,819,000 units for the overall market. This rate is 3.2% below the revised rate of 1,879,000 in March. Single-family permits in April were even lower, coming in at a rate of 1,110,000 units or 4.6% below the revised rate in March of 1,163,000 units. This is the lowest rate of single-family permits issued in the last six months, since October 2021.
Moderating all of this decline, however, is a backlog that has built up over the last few months of buildings already permitted, but not yet started. There has been a shortage of new home inventory, so that will help somewhat to diminish the impact of this slump.
Builder Sentiment in a 5-Month Slide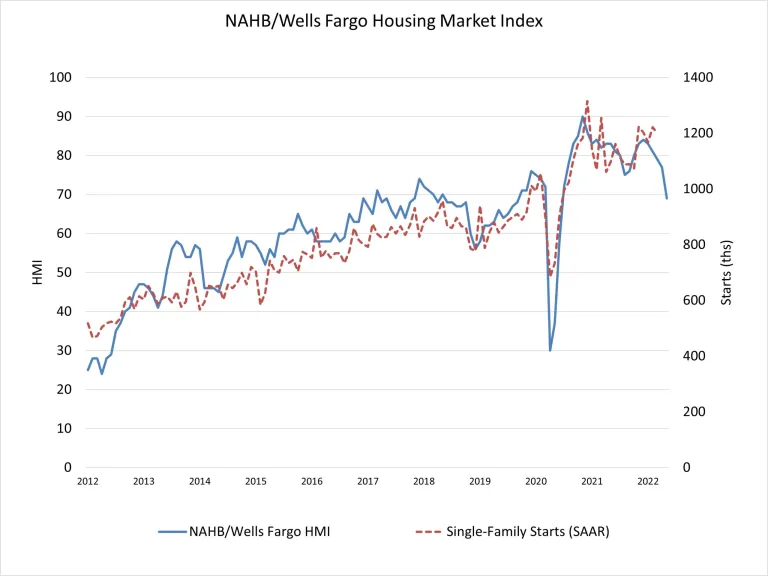 Separately this week, a national trade association of home builders released its latest Housing Market Index, a regularly occurring monthly survey of home builder confidence in the near term future that has been running for 35 years. Called the National Association of Home Builders (NAHB)/Wells Fargo Housing Market Index (HMI), the survey for May showed a steep drop of 8 points to a reading of 69. Says the NAHB, "This is the fifth straight month that builder sentiment has declined and the lowest reading since June 2020."
The association blames declining builder sentiment on "growing affordability challenges" based on "rapidly rising interest rates, double-digit price increases for material costs and ongoing home price appreciation" which are all "taking a toll on buyer demand."