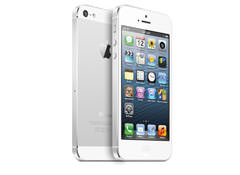 The Nikkei in China reported today that it has learned that key Apple, Inc. supplier Foxconn Technology Group (also known as Hon Hai Precision Industry Co.) has stopped plans to expand its production capacity at its large facility in Zhengzhou, China. This is the facility that assembles smartphones such as Apple's iPhone5 and the news has set Wall Street buzzing that this is another sign of the waning dominance of the formerly powerhouse iOS line.
Separately, Foxconn fueled the fire by additionally announcing a freeze on hiring factory workers at the plant. Reuters is reporting that the Foxconn freeze extends to all of their factories in China.
But Foxconn denies it is due to any one customer. So what's the deal?…
The Nikkei also reports that local officials, who apparently coordinate the workforce for their regions, have also been told of a hiring freeze by Foxconn at plants in Taiyuan, Shanxi Province and at a prototype development facility in Shenzhen, Guangdong Province.
Foxconn is the world's largest contract manufacturer of consumer electronics products. They produce products for brands such as Hewlett Packard and Dell. But it is most known as the key supplier of Apple products…especially their iPhone line.
Plans to double hiring are halted…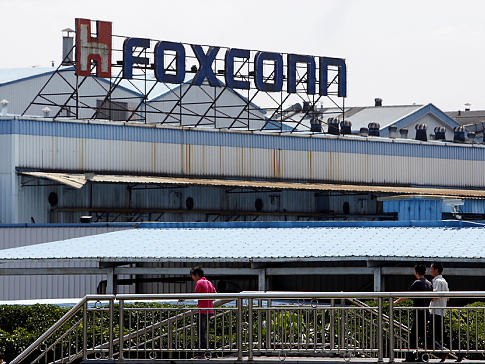 Last year, Foxconn announced plans to double the number of workers they hire from 200,000 to as much as 400,000 by 2014. But now reports indicate that this has all been brought to a halt. A top executive at a construction company doing work for Foxconn told the Nikkei that "the local government has put a stop to some construction."
Foxconn moved quickly to try and stop the rumors and speculation that their moves were directly related to sales drop-offs of the new Apple iPhone5 which sold a total of 47.8 million units during the holiday selling season – much less than expected. Foxconn released a statement with a different explanation for their recent moves.
"Due to an unprecedented rate of return of employees following the Chinese New Year holiday compared to years past, our company has decided to temporarily slow down our recruitment process," a prepared statement said. "This action is not related to any single customer and any speculation to the contrary is false and inaccurate."
Speculation hurting Apple stock…
However, the Foxconn statement did not satisfy Wall Street and Apple's stock closed down almost 2% yesterday and another 6/10% today closing at $446.06. This is well below its high last year of $705.07. Many analysts now say that Apple's iOS franchise is showing signs of losing market share to Samsung specifically, and Android-based phones generally.
Foxconn's justification has a basis in fact. Apparnetly in China, migrant workers, like those used by Foxconn, leave in droves for the Chinese New Year which is considered the most important holiday of the year. It is not unusual for many to not return, with one report suggesting that manufacturers typically only see 70-80% of Chinese workers return after the holiday. Foxconn said that this year, 97% of their workers returned…much more than they anticipated.
Financial Times says its Apple production cutbacks…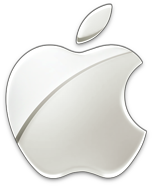 However, some aren't buying it. The respected Financial Times is reporting that the hiring freeze is a direct result of the manufacturer cutting production of the under-performing Apple iPhone5.
Japanese companies that supply parts to Foxconn for the iPhone5 are telling the Nikkei that their orders have been cut back – helping fuel the rampant speculation of trouble in Cupertino. In fact, machine tools orders alone have been cut back from ¥15.1 billion last year to only ¥900 million this year. Most of this is directly related to smartphone production.
Analyst RBC says its higher employee return rate…
Still, some analysts are backing the Foxconn story. RBC says that based on their tracking in past years, only around 70-80% of Chinese workers typically return at factories it watches.
"This year we believe the return rates have been closer to 90 percent, which may minize the need to hire," RBC analyst Amit Daryanani wrote in a research note. "Given the timing of the freeze, it may have more to do with higher return rates of employees versus what was expected by Foxconn and other supply chain companies."