Announcement Met with Mixture of Pride…and Concern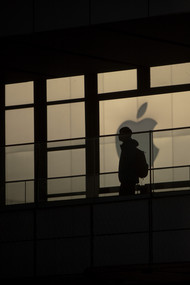 Apple, Inc. has announced that it will open its first research and development facility outside of the United States and it has chosen Japan as the location for the center. The announcement was reported by the Nikkei and has been met with a combination of national pride…and corporate concerns.
See more on Apple's new plans for their R&D facility in Japan…
As one of the most successful TECH companies in the world, many in Japan expressed pride that Apple chose its country as the location for its new R&D center. This is likely a plan "to tap more of the country's cutting-edge technologies for its products," said a report in the Nikkei.
Apple has said it will open the facility in Yokohama's Minato Mirai district. The company said that this facility will help boost its business in Japan as well as help create jobs locally.
The facility is expected to initially employ several dozen people and may open as soon as this coming spring.
Up until now, all of Apple's research and development activities have taken place on its compound in Cupertino, California. However, Apple's iPhone and iPad products both use a lot of components sourced from Japanese suppliers. By opening an R&D facility in Japan, the company may be seeking to driver further cooperation and joint development – perhaps resulting in an increase in the number of components used in these products from Japanese suppliers.
But some in Japan are worried that Apple will snap up their best and brightest engineers…causing a brain drain at other companies. Japanese TECH companies already complain that its difficult to find enough bright engineers for major manufacturers in Japan…before Apple has arrived. Apple's presence will increase the competition for these engineers.
A senior analyst at Deutsche Securities told the Nikkei that Apple's decision "will be a positive for Japan as a whole, but could have some negative implications for individual companies.