Today, Savant Systems launched its latest remote control, the Pro Remote X2, which it says offers users "an unprecedented smart home experience from a hand-held remote." Along with this, the company is simultaneously launching an aggressive new advertising campaign targeted at consumers and designed to drive business to Savant integrators.
Learn about the new Savant X2 remote & ads
Savant's new Pro Remote X2 is a sleek, modern – and most importantly – elegant & un-intimidating handheld remote that makes accessing your full multitude of smart home systems simple and intuitive. The company has combined all they have learned over the years in terms of system functionality and coupled it with their latest, most intuitive, designed-for-humans simplicity.
The X2 offers full control for Services and Scenes – including Entertainment, Lighting, Climate, Shades and more. In addition to that…and true to Savant's heritage…with this new remote, users can easily personalize their user experience by, for example, adding and organizing icons for Favorite Services, Favorite Channels, and Savant Scenes. Furthermore, it can be set up either based on the equipment in a specific room, or rather as an optimized interface for a specific user.
Single Button Simple Access to Savant Home App
With a single button push, X2 remote users can access the Savant Home App for Apple TV, a well-designed home control center displayed right on your TV. And with Siri voice control included, system control just doesn't get any easier than the Pro Remote X2.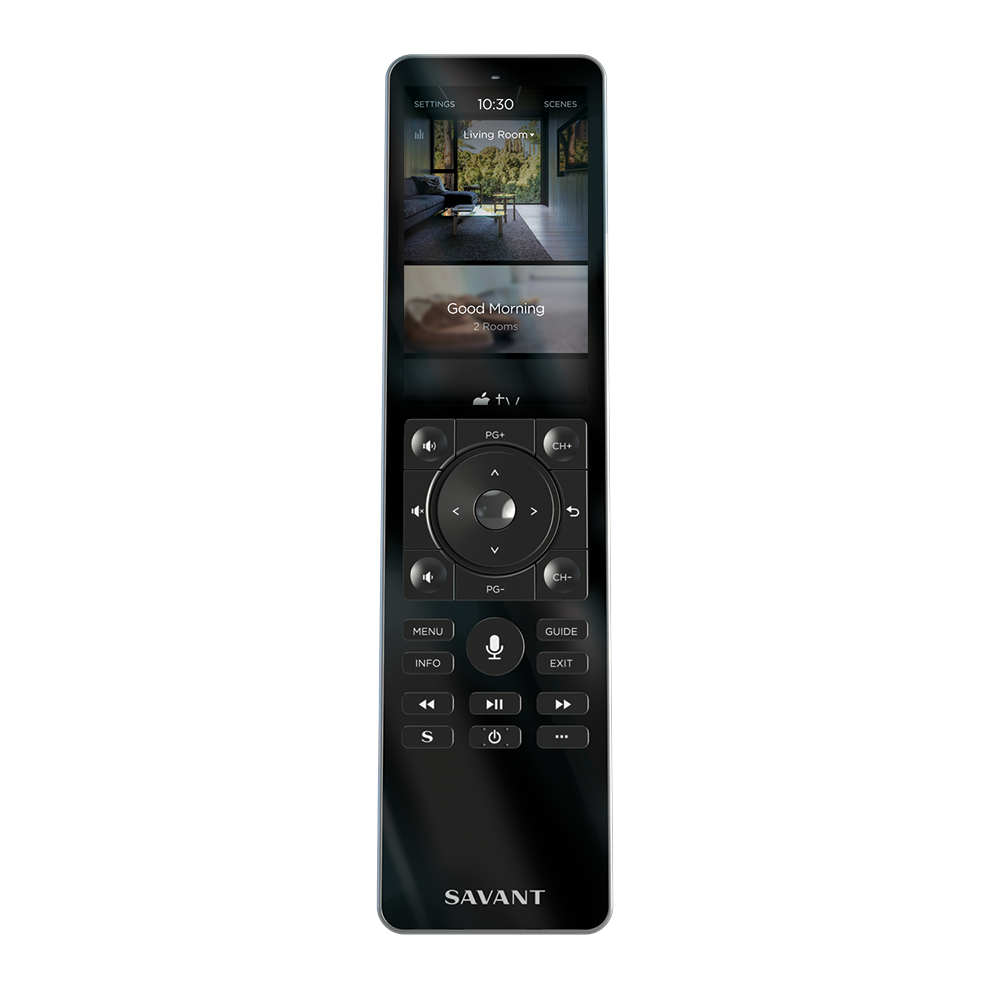 "The all-new Savant X2 takes functionality and personalization to another level. Adding the choice of premium finishes on top of the convenience of programmable hard buttons and a configurable touch screen makes the Savant remote a truly personal experience for each user."

JC Murphy, President, Savant Systems
Key Features of Savant Pro Remote X2
Aluminum chassis in Space Gray color; Rose Gold & Jet Black are available for added charge
Hi-res 3.1-inch touch screen, backlit hard buttons
Programmable hard buttons for Scenes
One touch activation of Savant Home App
Control of integrated lighting, climate, security systems, Savant Music & more
Personalization by user, including creating scenes on remote
Siri voice control w/Apple TV integration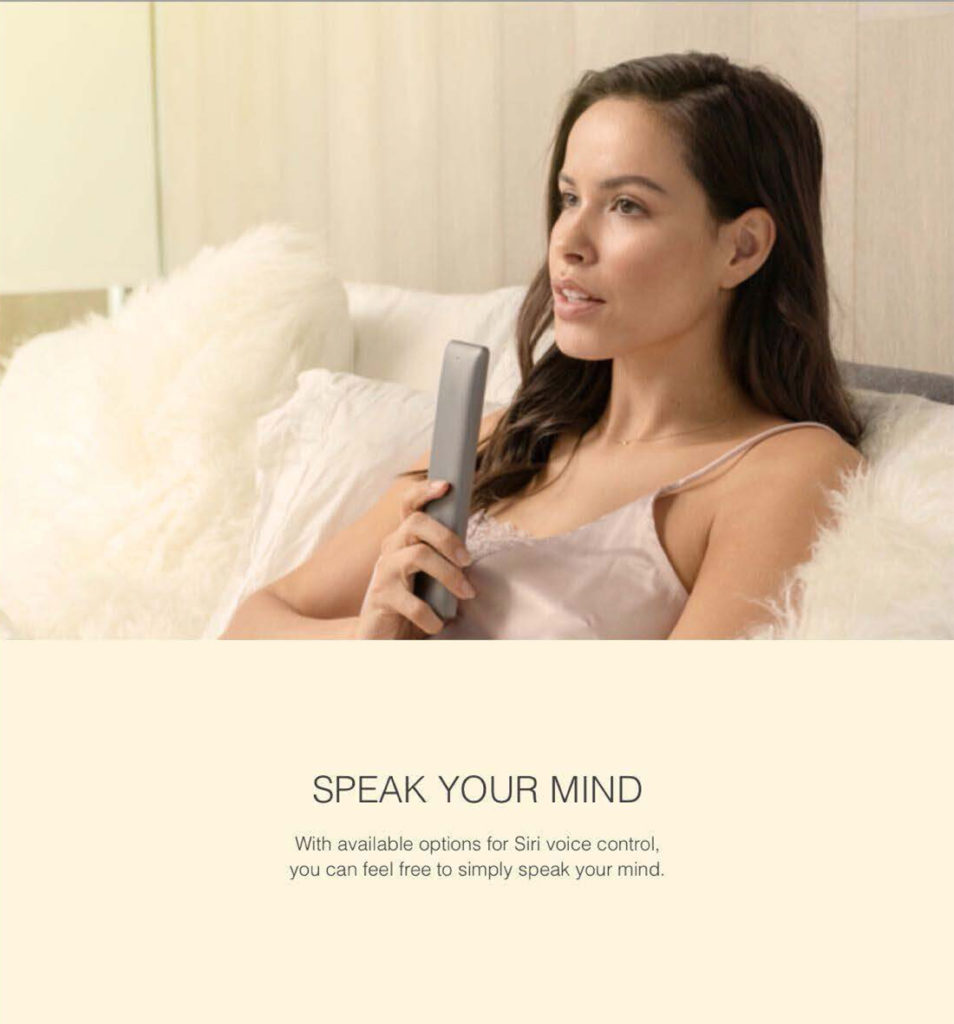 A Targeted Ad Campaign to Generate Demand for Upgrades Through Savant Integrators
Savant is not just stopping there with the launch of this show-stopping new remote control – they are also launching an all-new consumer email advertising campaign that both educates and motivates consumers to reach out to connect with their local Savant professional dealer/integrator. That connection can take place either directly or through Savant via the email campaign.
Savant will send their email-marketing piece to an in-house list collected of anyone who has ever downloaded a Savant app over the last five years. Company President JC Murphy told me in a telephone interview that this campaign will reach hundreds of thousands of users. Any leads generated will be immediately forwarded to the appropriate local Savant dealer for follow-up.
Decided to Invest Heavily into Campaign
Murphy said that the idea for the campaign came after speaking with several Savant Ambassadors and some of their advisory council. The company came to believe from these discussions that they needed to achieve multiple goals with this campaign…considering that it is coming out at this unique COVID-19 influenced time…and decided to invest heavily in the campaign to achieve these goals.
"We're taking what would we normally do in terms of a product release and we're taking the opportunity to do a couple of different things. We have this awesome new remote coming out…and we have a campaign lined up to communicate with the end-user direct. This is something we don't normally do…"

JC Murphy
Three Powerful Campaign Goals to Benefit Integrators
First, the consumer-oriented ad materials present attractive lifestyle images showing users and the product in residential settings, while the text informs the consumer that the professional integration community has been designated as "essential critical infrastructure workers" – ready and able to assist you with a system upgrade in your home…if needed. While we in the industry are well aware of this designation, it is certainly likely that many consumers are not.
Second, the materials go on to say that Savant's system is both powerful and resides in the cloud, which means the all-new X2 remote – which your local dealer can ship directly to you – can be fully configured by the integrator remotely, without he or she ever having to enter your home…if that's what you would prefer. So, in other words, using the vernacular of the day, Savant can offer you a contactless system upgrade of both hardware and software.
Third, consumers who choose to order their new Savant Pro Remote X2 in either one of the two available premium finishes learn that a portion of that purchase will be donated to the COVID-19 relief effort – a good cause considering the devastating impact that this Coronavirus has had on many Americans and front-line healthcare workers.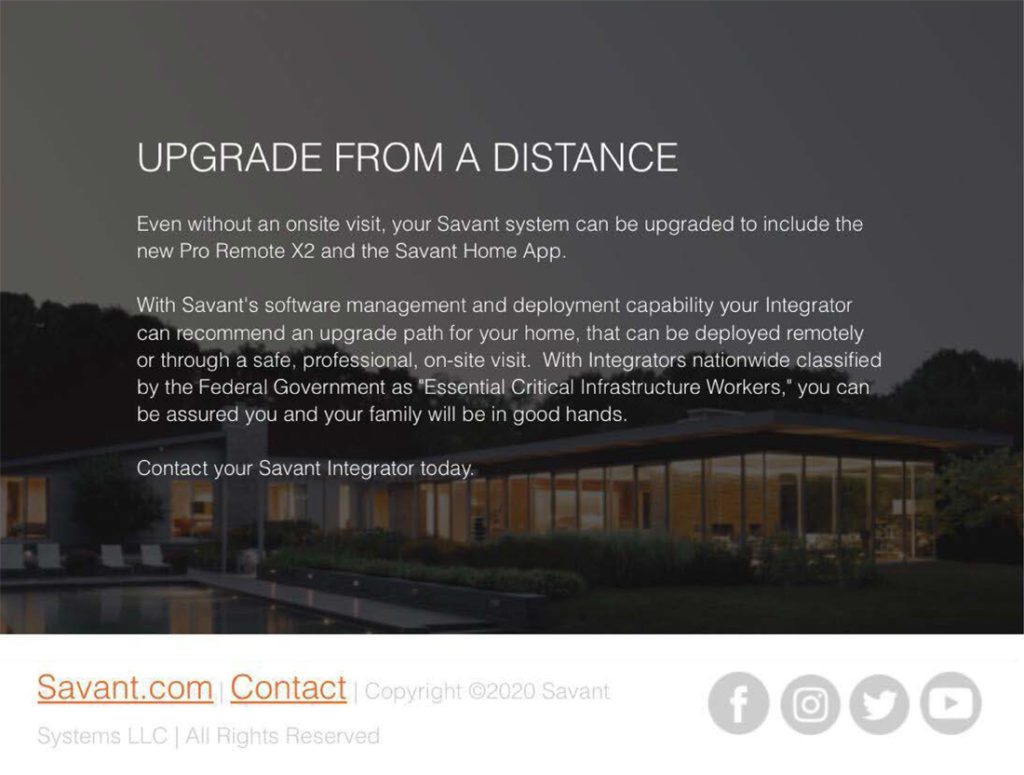 Savant Funds Local Dealer Advertising as Well
The company is also providing their dealers and integrators with a professionally designed advertising email piece so that they can send it to their network of clients, amplifying the impact of this campaign. This is being offered in conjunction with an outside marketing agency who can handle all of the details of that mailing for the integrator. That agency's fees are being paid for by Savant, so it is free to the integrator.
It all sounds like an effective 1-2 punch that should have a meaningful impact on generating leads for integrators of consumers who are ready to upgrade their systems to this latest Savant remote.
Learn more about Savant by visiting: savant.com.